Maximum flexibility for the applications of tomorrow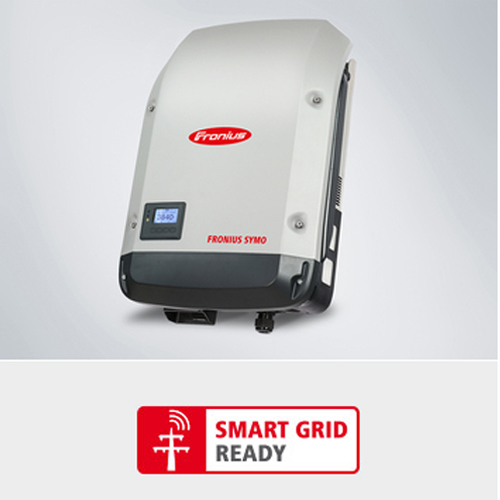 Boasting power categories ranging from 3.0 to 20.0 kW, the transformerless Fronius Symo is the three-phase inverter for systems of every size.
The high system voltage, wide input voltage range and two MPP trackers ensure maximum flexibility in system design.
The standard interface to the internet via WLAN or Ethernet and the ease of integration of third-party components make the Fronius Symo one of the most communicative inverters on the market.
Note: Product availability and data will vary by location.
Please visit your specific country's website for available products and information.
The compact project inverter for maximum yields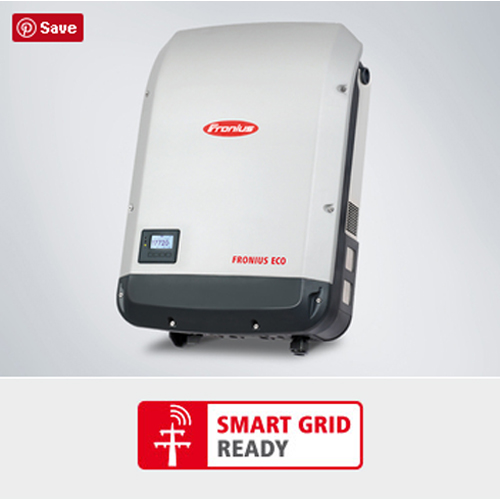 The three-phase Fronius Eco in power categories 25.0 and 27.0 kW perfectly meets all the requirements of large-scale installations.
Thanks to its light weight and SnapINverter mounting system, this transformerless device can be installed quickly and easily either indoors or outdoors.
This inverter range is setting new standards with its IP 66 protection class. Furthermore, thanks to its integrated double fuse holders and optional overvoltage protection, string collection boxes are no longer necessary.
The heart of the storage solution for 24 hours of sun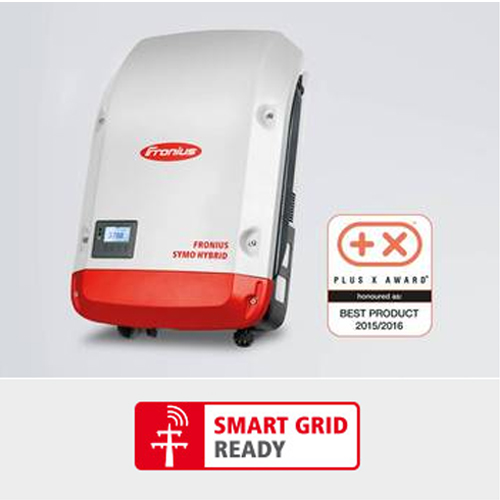 With power categories from 3.0 to 5.0 kW, the three-phase inverter allows Surplus energy from a photovoltaic system to be temporarily stored in the Fronius Solar Battery.
The builtin Multi Flow Technology enables the energy flows to be intelligently managed.
The system solution from a single source