Phoenix Smart IP43 Charger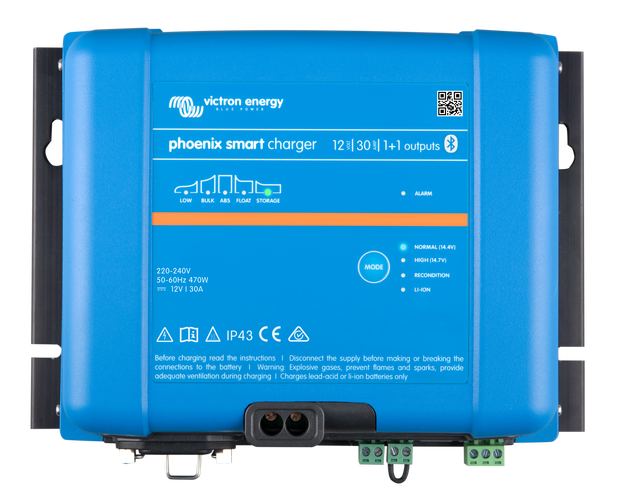 With boat owners in mind this adaptive 5-step charger can provide either 30A or 50A of charge to each of three battery banks.
Or the Phoenix 1+1 model provides 3A to the starter-battery, the rest to the 'house' bank. 24V models are available with 16A/25A charge.
Bluetooth enabled, you can monitor the charger and set alarms straight from your phone. Adaptive, intelligent, dynamic charge features – see the datasheet below.
Skylla-IP65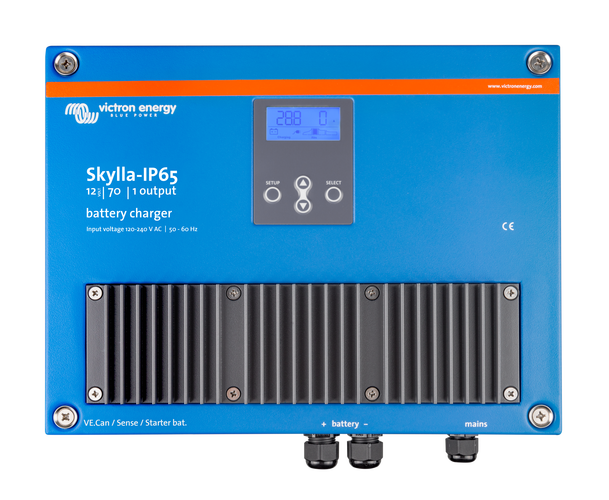 A powerful, waterproof and intelligent battery charger with a 7-stage adaptive charge algorithm, suitable for a wide range of battery types and chemistries featuring a dedicated Lithium-ion charge algorithm.
The wide range universal input voltage adds flexibility to the installation, the charger will maintain its full output power no matter where it is located in the world.
The IP65 rating makes this charger especially suitable for marine, mobile, and industrial applications and it can withstand the rigors of an adverse environment: heat, humidity and salt air.
Phoenix Charger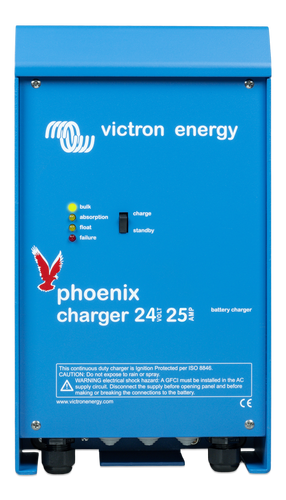 Adaptive 4-stage charge characteristic: bulk – absorption – float – storage.
Two full rated outputs and one 4 Amp output. Universal input 90-265V, 50/60Hz.
The Phoenix charger features a microprocessor controlled adaptive battery management system that can be pre-set to suit different types of batteries.
The adaptive feature will automatically optimise the charge process relative to the way the battery is being used.
Skylla-i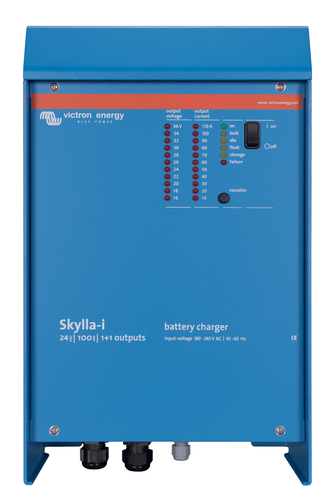 Skylla-TG Charger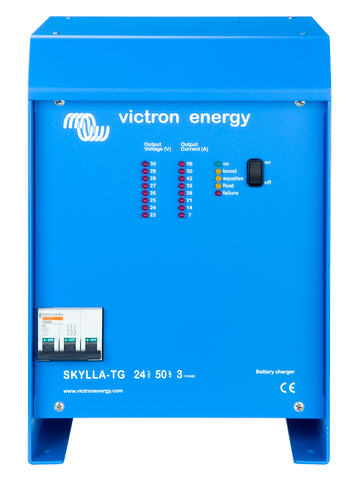 Centaur Charger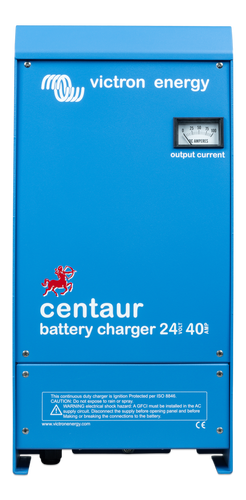 Blue Smart IP22 Charger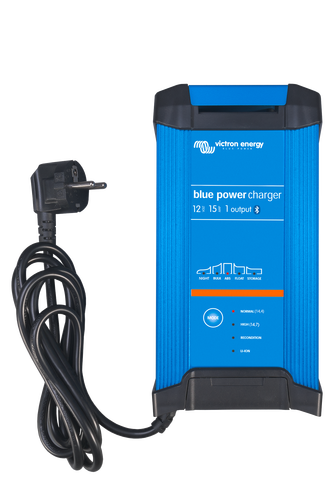 Blue Smart IP67 Charger Waterproof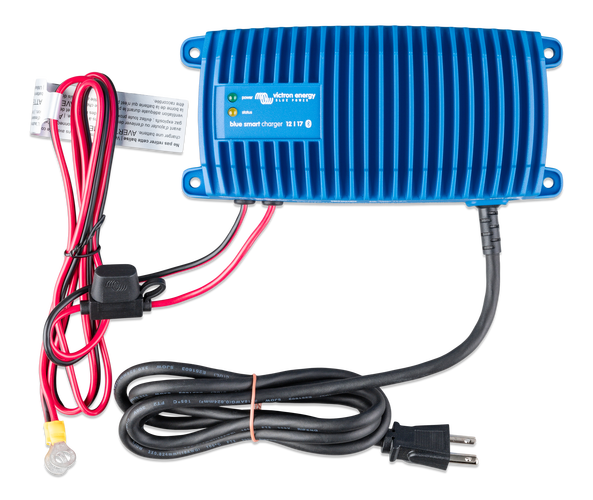 Automotive IP65 Charger